This past week was quite laid back, because I had two free days, when I didn't need to go to work. I was so happy about it, I really needed some free time, since I don't have enough to finish some of my blog post and I also really want to blog more. Blogging is becoming like my lifestyle, so today I decided to share the moments of my past week with you girls. I would like to do these kinds of blog posts every week, so tell me in the comments if you would be interested in that? =)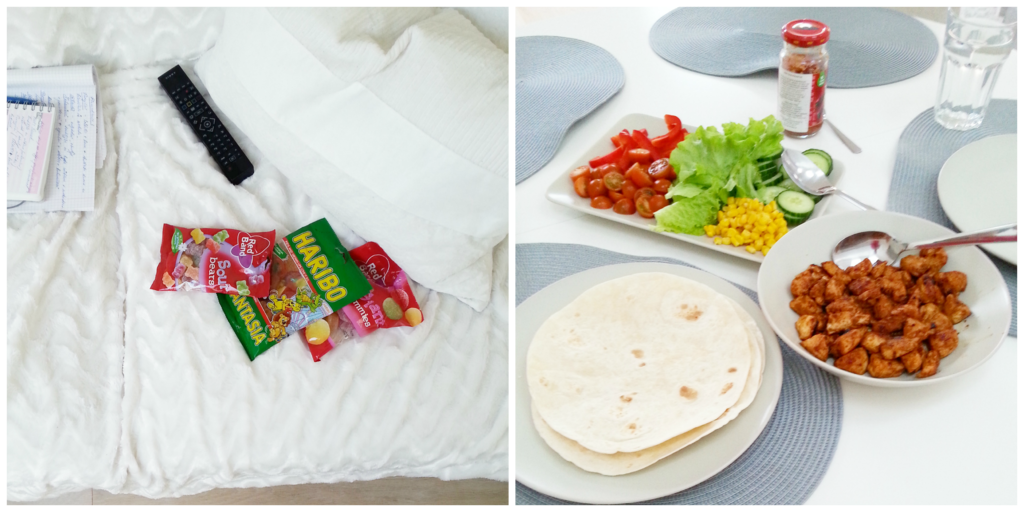 1.

– 2.

I was preparing smoothies every morning this week. This one that you see contains: almond milk, spinach and frozen fruits (banana, oranges, kiwi, melon, raspberries and blueberries). Yum yum!
3.
I ate some sweets on Monday. Don't worry, these gummies were not only for me, actually they all were for my boyfriend, I just stole some. My favourite gummies are the sour one.
4. Tortillas for dinner on Monday. I also have to mention that from this week I promised myself to eat more healthier, especially to eat more fruits and more vegetables. Despite those gummies, I was pretty good this week. I sticked with my plan and I can say that I'm really proud of myself.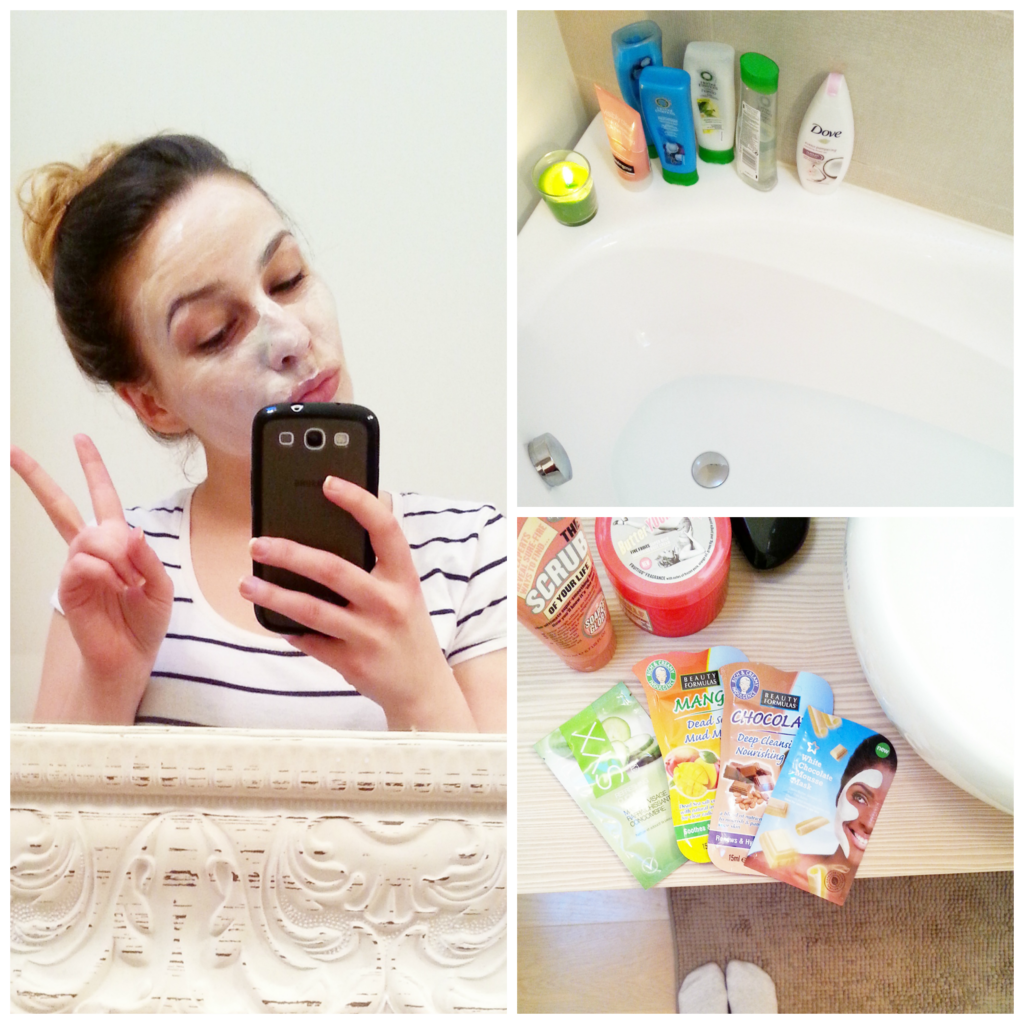 1.

– 2.

On the same Monday evening I took a relaxing bath, lighted some candles and pampered myself with the face mask, also I used soap and glory goodies to make my skin soft and smooth (The scrub of your life exfoliator and Butter yourself moisturiser).

3.

As you can see I had some face masks to choose from, but the winner was – cucumber mask, which suppose to refresh your face.
1.
My little OOTD on Tuesday.
2.
On Tuesday the weather was super amazing and I had some work to do in the city center, so I walked a lot and also I had ability to take some nice pictures. I love how everything is so green now.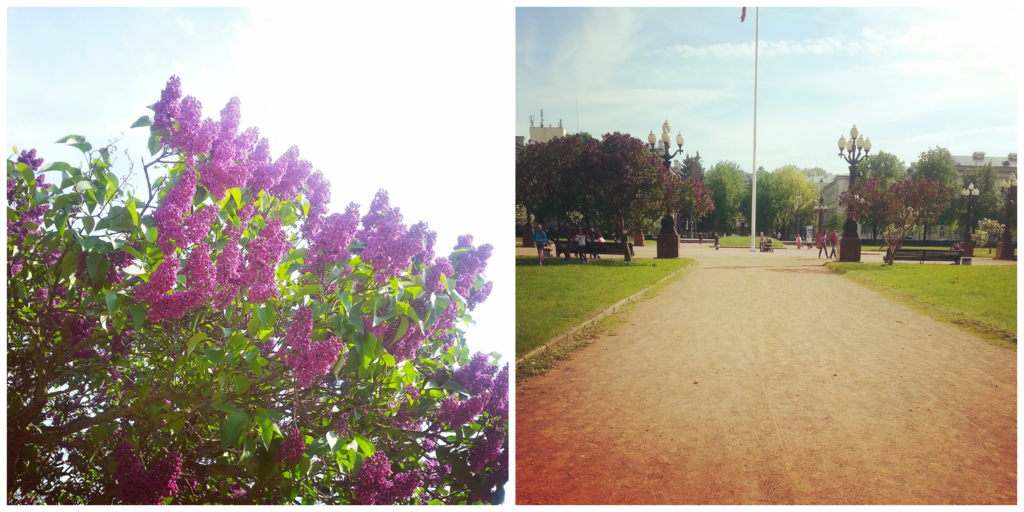 1.
Lilacs are also blooming. They smell very nice.
2.
The park in the Vilnius city center.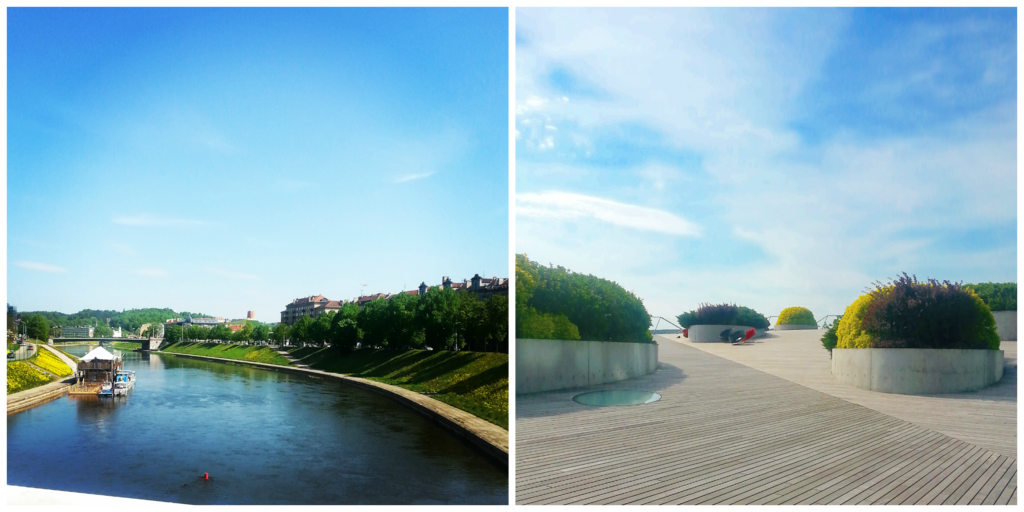 1.

– 2.

An amazing view of the city. I began to fall in love with Vilnius, it's a really beautiful city.
1.
For
Tuesday dinner I made chicken salads with the homemade avocado sauce. It was healthy and also yummy.
2.
I also made Dr. Oz's recommended swimsuit slim down drink, which is made from grapefruit juices, you should also add one teaspoon of honey and two teaspoon of apple cider vinegar. If you love grapefruits, you will also love this drink. It's also great after your workout, you can also drink it before every meal – it breaks down fat cells faster than anything else.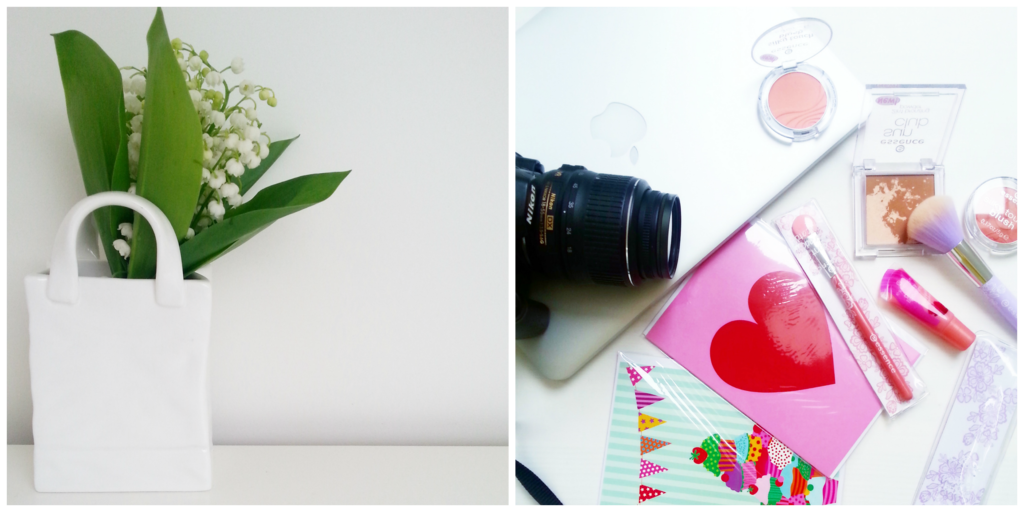 1.
On Wednesday I bought some flowers – these are Lilies of the Valley. They smell amazing and look very cute in this vase.
2.
I also made some pictures for my new blog post about Essence makeup products. You can find it
here
.
1. On Thursday I had a day off and decided to try a new smoothie, which also was very delicious (it contains: hazelnut milk, low-fat yoghurt, spinach, banana, kiwi, oranges and nectarines). This smoothie kinda match my outfit.=) 2. Also I had to edit some pictures with Photoshop and to finish my blog post.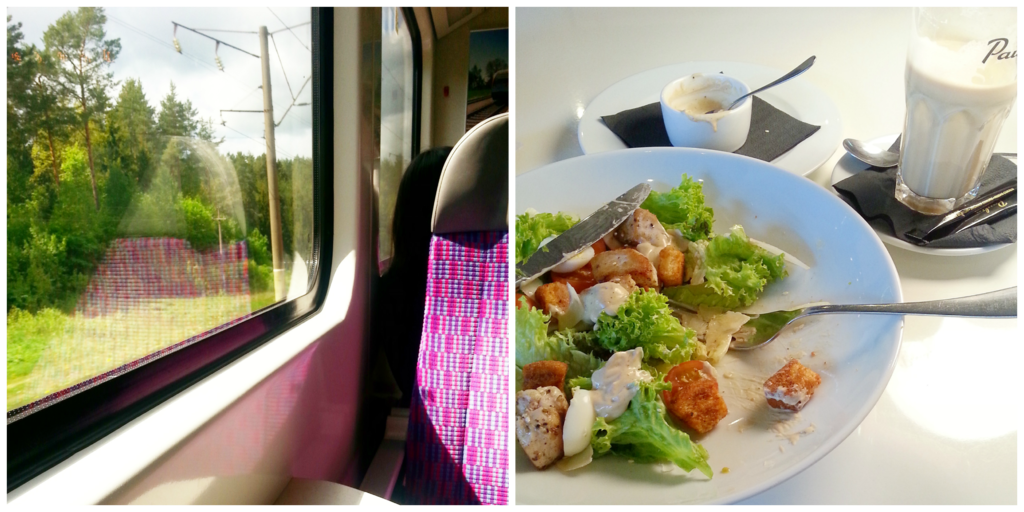 1.
A Friday trip with train to my hometown Kaunas. I decided to spend my weekend with my family in Kaunas city. It is my hometown and I miss it a lot.
2.
I was really hungry after my trip, since I didn't eat lunch that day, so I came to my favourite healthy food restaurant. I chose Caesar salads witch contained about 400 kcal, well that was written in the menu. I love how restaurant gives that kind of information, so you can really know how much calories are in your food.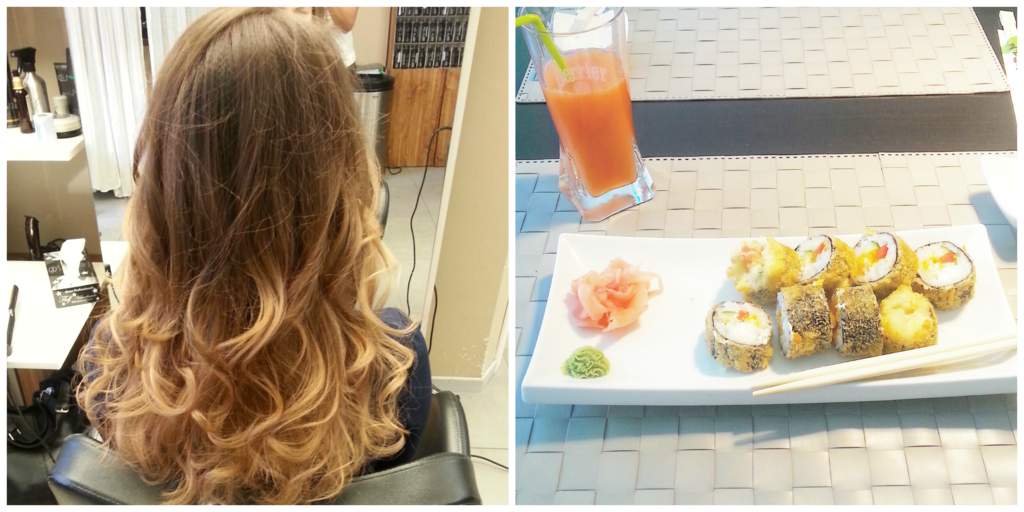 1. Visited beauty salon and here is my new haircut and hair color, which is ombre and I have to say that I really love it. 2. Back in Vilnius and for Sunday dinner – Sushi. Tasty!