Hi lovelies,
Another day, another blog post. There is no surprise that today's post also includes Essence makeup products. I mentioned the reason in my latest blog post, which you can find
here
. I hope you will not get bored, cause there will be much more reviews.
Today's post includes very fun and colourful products from Essence. The colours in these pictures remind me of the summer very much! And summer time is just around the corner. Are you waiting for it as much as I do? Let me know in the comments =). Now let's read some reviews! Hope you' l like it.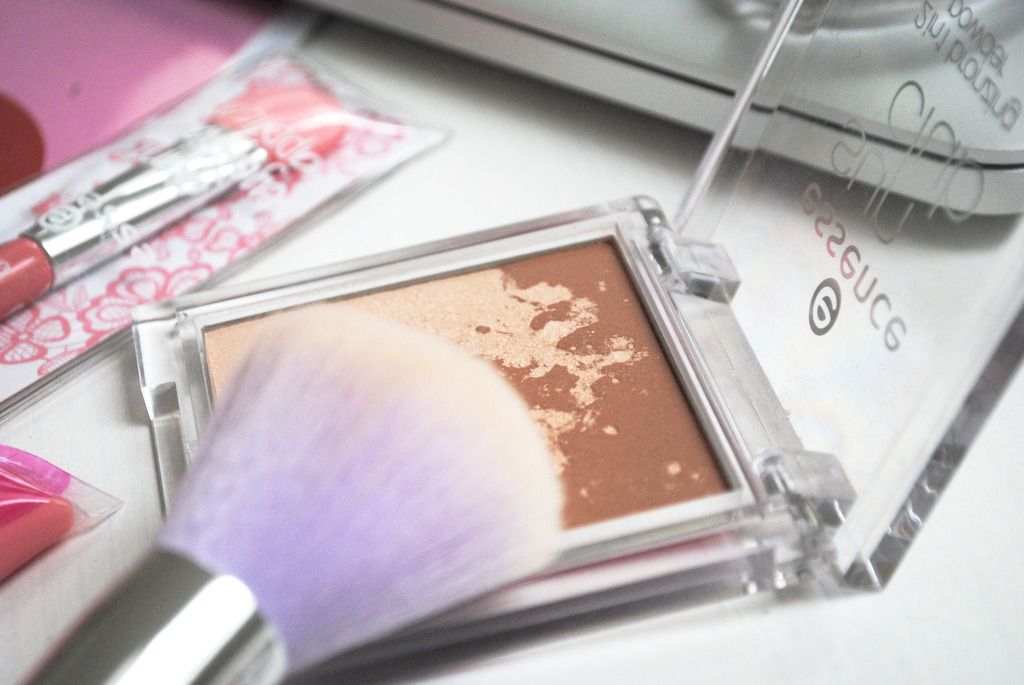 | Essence Sun club 2 in 1 bronzing powder |
Bronzing Powder, which contains a matte bronzer and a highlighter, which are merged together. This product is my favorite of all that are mentioned here. I use this powder to contour my face. I use it on my cheek bones, along my hairline, on my nose and my neck. It gives very nice, subtle bronzed look. It seems that sun kissed my face a little bit, but not too much. Also the highlighter helps to create that glowy and healthy look. It's really an amazing product, which doesn't cost much.
| Essence silky touch blush in 20 baby doll (darker one) and the other (sadly, couldn't find the name)|
I'm not a big fan of blushes in general. I use them very rarely and don't have much of selection, so these babies were added to my makeup collection. I tried them, but I don't use them on the every day basis, since my best friend became a bronzer. Anyway, I have to say that I really liked these blushes, they both have a peachy undertone, but one is a little bit darker and other is lighter. In my opinion, they are perfect for summer.
| Powder brush |
Love it! How cute it is? This brush is very soft and very good for a budget friendly item.
| Big eye shadow applicator |
This brush somehow looks a little bit funny to me. It's bigger than normal eye shadow applicator, it's very beautiful, but I just don't know the purpose, I mean small applicator is also good enough to apply eye shadows=).
| Glossy lip balm in raspberry sorbet |
This actually tastes like something sweet. It's a little bit more suitable for teenagers in my opinion. When I was a teenager I really loved that kind of lip balms. It doesn't give you any colour, but it tastes really good, and no, I don't eat my lip balm, but you can feel the taste. Somehow it reaches my receptors.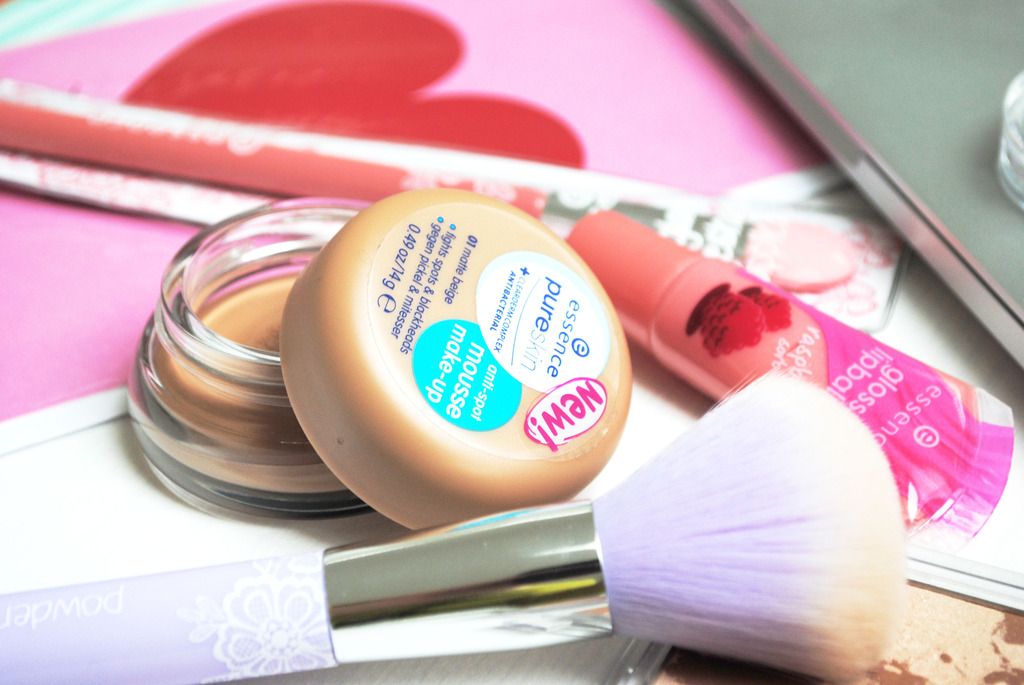 | Essence pure skin anti-spot mousse make-up in 01 matte beige |
I have to say that I have never tried mousse powder or mousse foundation before. So I was little bit curious about this one. It's very soft, very lightweight foundation, it doesn't look cakey on your face, you don't feel that you are wearing a foundation, so that's a big plus. I don't have a lot of spots, so I am not quite sure how it will cover them. The only downside is that I have dry patches on my face and since this foundation is matte, I feel that those patches showing a little bit more on my skin. I mean I have this problem probably with all foundation, with some of them it looks a little bit better and with others it doesn't look very nice. Also as it comes to foundations, I like to use high-end products, cause I feel that they have a better quality.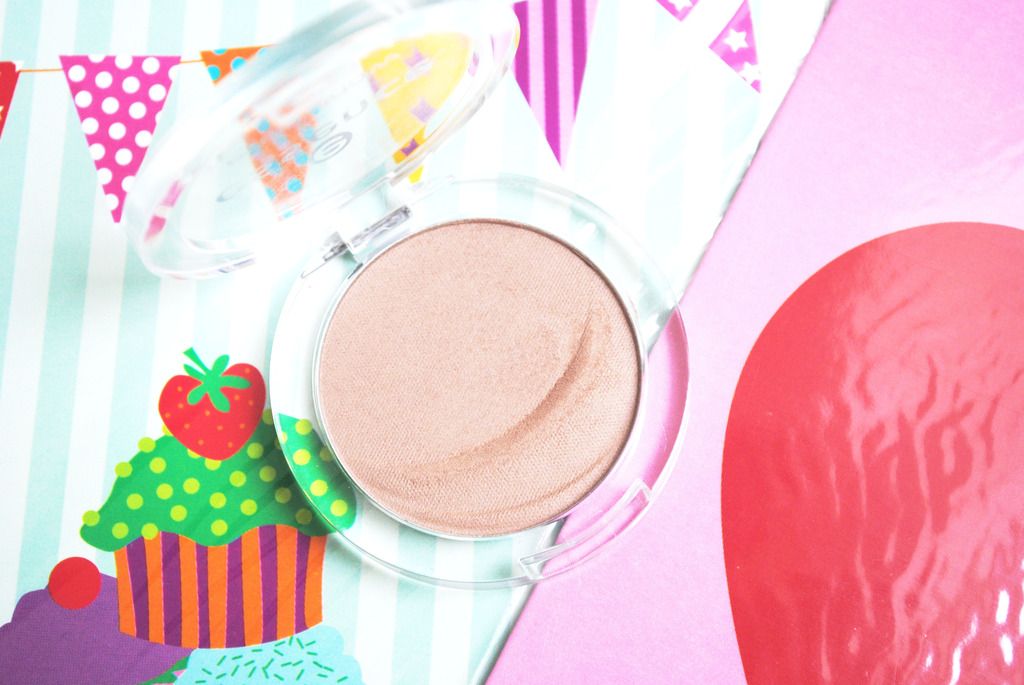 | Essence mono eye shadow in 15 hazel me not! |
Loved this one. Is a simple light brown colour, which is suitable for the everyday use. The only thing is that I prefer eye shadow palettes where you everything have in one place and those mono eye shadows tend to hide at the back of my drawer.
That's it and Thank you for reading!