Hi lovelies! Hope your weekend was great!=) As you can see today's post includes products that I really loved this month. I'm a little bit late with this post, but I hope you'll still like it. Let me know in the comments what were your favourites this past month?
| Labello Lip Butter Raspberry Rose |
I love the smell of this lip balm, you really feel like you want to eat it and it has a cute package! As a lip balm it does the job, my lips feel smooth after using it. I also love raspberries=).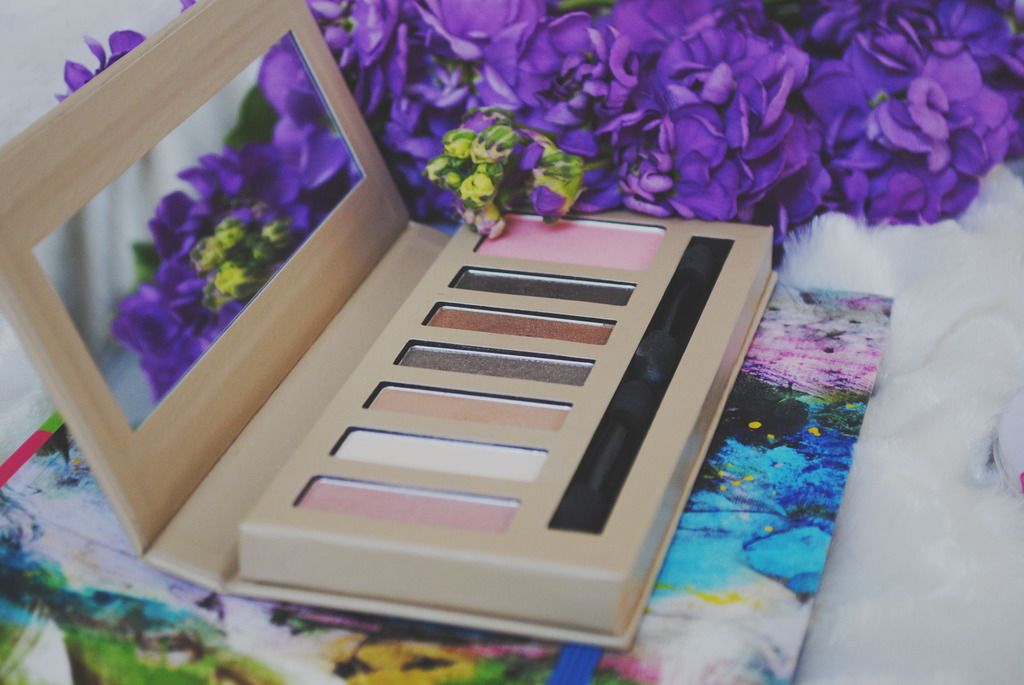 | Barry M Natural shadow and blush glow palette |
This palette contains

six eye shadows and a pink blush. The colours of eyeshadows are very beautiful and natural, perfect for everyday and evening looks. It's a handy palette if you are a beginner in this make up world. The colours are nicely pigmented and you have a nice variety of colours to choose from. This month I mostly used only the lightest shades, cause now I'm into that "no make-up look", which supposed to be very natural, but you are still wearing make-up.
| Maybelline Baby lips electro berry bomb lip balm |
My favourite lip colour of this month! Seriously! It gives a nice purple glow for my lips, it's not too much, I don't look like zombie. The colour is showing just a little bit, but I love it. This month I wore a lot of purple clothes, so this lip balm matched my outfits very well.
| Maybelline Fit me foundation in 220 |
Loving this foundation. It gives my skin that glowy, dewy look. It's very lightweight, but gives me a medium coverage, also evens out and blends with my skin tone very well.
| NYX above and beyond full coverage concealer in Porcelain |
In my previous monthly favourites I raved about NYX HD concealer wand, I still love it, but I think this concealer is even better. It's a plus that this product is in a jar, so you can use all of it, it's more practical I think. Also it conceals my dark circles very well.
| Batiste XXL volume dry shampoo |
My favourite dry shampoo of all time. I tried different batiste dry shampoo's and this one was my favourite. It sucks out all the oiliness from your hair and also gives a lot of volume, so your hair looks like already washed and blow-dried.