So sadly, summer is over here in Lithuania and within the first days of fall it started to get colder and colder, and also it's raining a lot. On those rainy days I just don't want to do anything, just stay in my warm bed, so I decided to do a little list of things that helps me to feel cozy while I am laying in bed or when I'm getting ready for a bedtime. It's actually like a little bedtime routine for me that help me to relax and unwind after a long day at work.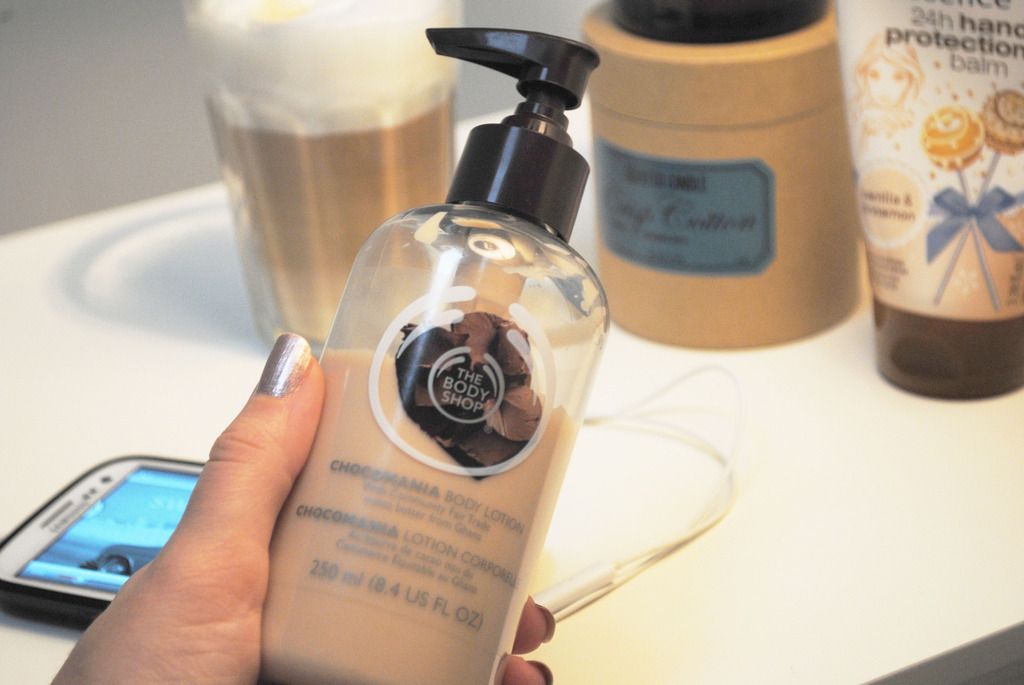 Before getting in bed I like to make sure that my body is moisturised, for that purpose I like to use The body shop chocomania body butter, which as I know is discontinued, sadly, cause it smells so amazing! The smell of chocolate is one of my favourite, especially during fall time.
Also, I like to use Essence 24h hand protection balm on my hands, which also smells yummy – like vanilla and cinnamon. It's also very very moisturising, I know that you suppose to use it on your hands, but sometimes I even use it on my feet's, and it really softens them.
Of course I have to make some Caramel Latte for myself and sometimes I like to light a scented candle that sits on my bedside table. The one you see right one is from H&M and it's called Crisp Cotton, it a very strong, but yet clean and fresh scent that reminds me of fresh laundries.
I also love to listen to the music while I'm trying to fall asleep, it really helps me to relax. My favourite song right now is by the Neighbourhood - Sweater Weather.
I am always cold during those colder seasons, so I have to make sure that I have a blanket on my bed. And I like to wear fuzzy socks while I am sleeping.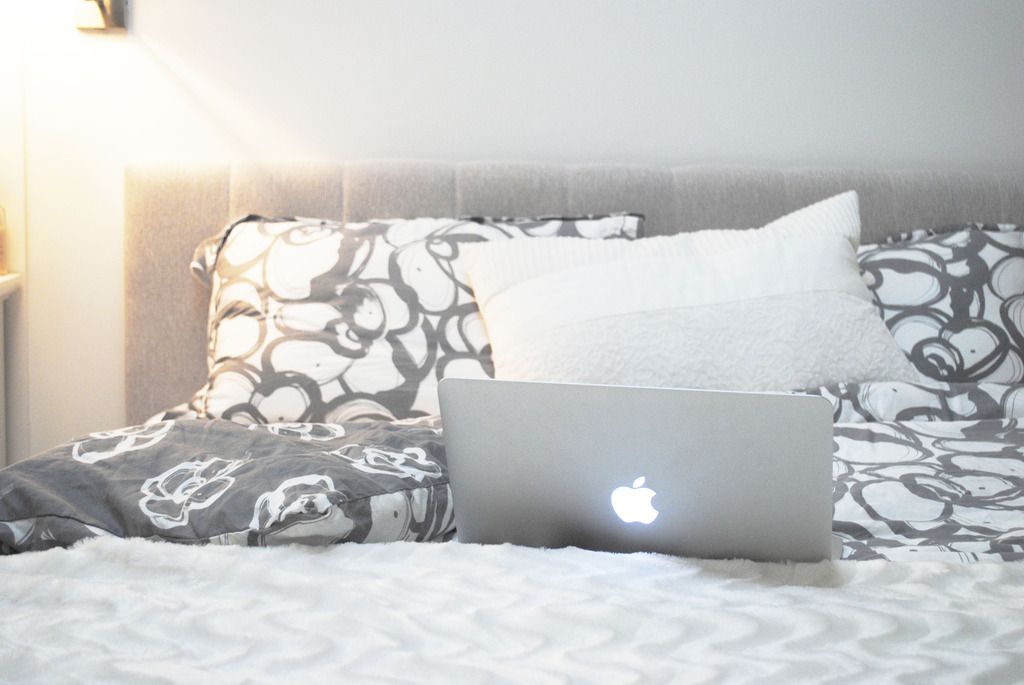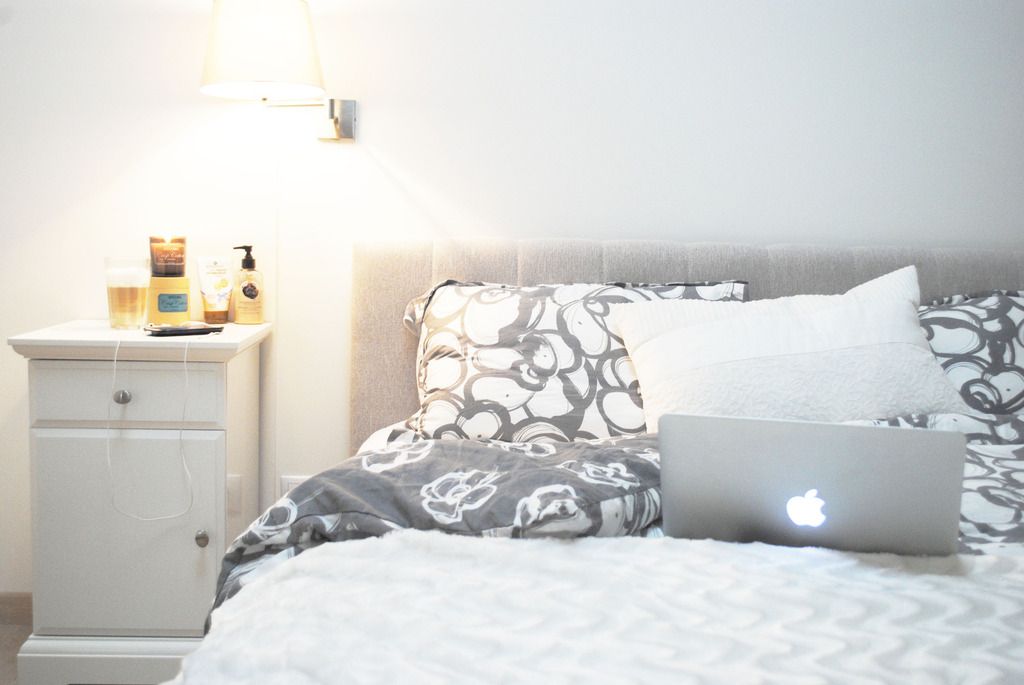 Also the bedding is very important thing for me. It creates that coziness in my room. The one you see right one is from ikea, but I am in love with sateen beddings. It looks very luxurious. You can find some amazing sateen beddings right here. I have been eyeing them a lot. I am also very amazed by this particular brand, cause they partnered with Nothing But Nets, a global, grassroots campaign created by the United Nations Foundation to prevent malaria, a leading killer of children in sub-Saharan Africa. So For every Venice set sold, this brand called Parachute has committed to sending one life-saving bed net for children in Africa. Isn't that amazing? I mean I really appreciate that idea that this brand has.
So that's it for today girls.
Thank you for reading and goodnight!=)